Another word for affectation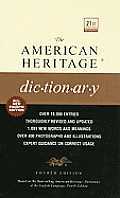 affectation
pose
1
air
mannerism
These nouns refer to personal behavior assumed for effect. An
affectation
is artificial behavior, often adopted in imitation of someone, that is perceived as being unnatural:
"His

[Arthur Rubinstein's]

playing stripped away . . . the affectations and exaggerations that characterized Chopin interpretation before his arrival"
(Michael Kimmelman).
Pose
denotes an attitude adopted to call favorable attention to oneself:
His humility is only a pose.
Air,
meaning a distinctive but intangible quality, does not always imply sham:
The director had an air of authority.
In the plural, however, it suggests affectation and self-importance:
The movie star was putting on airs.
Mannerism
denotes an idiosyncratic trait or quirk, often one that others find obtrusive and distracting:
His mannerism of closing his eyes as he talked made it seem as if he were deep in thought.
Search Thesaurus
---
Another word for affectation
noun