Another word for answer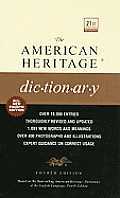 answer
respond
reply
retort
1
These verbs relate to action taken in return to a stimulus.
Answer, respond,
and
reply,
the most general, all mean to speak, write, or act in response:
Please answer my question. Did you expect the President to respond personally to your letter? The opposing team scored three runs; the home team replied with two of their own.
Respond
also denotes a reaction, either voluntary (
A bystander responded to the victim's need for help
) or involuntary (
She responded in spite of herself to the antics of the puppy
). To
retort
is to answer verbally in a quick, caustic, or witty manner:
She won the debate by retorting sharply to her opponent's questions.
See Also Synonyms at
satisfy
.
Search Thesaurus
---
Another word for answer
noun
Something spoken or written in return, as to a question or demand:

rejoinder, reply, response.

See

ask

Something worked out to explain, resolve, or provide a method for dealing with and settling a problem:

determination, solution. (Mathematics) result.

See

ask
verb
To speak or act in response, as to a question:

rejoin, reply, respond, retort, return, riposte.

See

ask