Another word for speak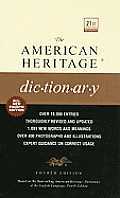 speak
talk
converse
1
discourse
These verbs mean to express one's thoughts by uttering words.
Speak
and
talk,
often interchangeable, are the most general:
He ate without once speaking to his companion.
"On an occasion of this kind it becomes more than a moral duty to speak one's mind. It becomes a pleasure"
(Oscar Wilde).
I want to talk with you about vacation plans.
"Let's talk sense to the American people"
(Adlai E. Stevenson).
Converse
stresses interchange of thoughts and ideas:
"With thee conversing I forget all time"
(John Milton).
Discourse
usually refers to formal, extended speech:
"striding through the city, stick in hand, discoursing spontaneously on the writings of Hazlitt"
(Manchester Guardian Weekly).
Search Thesaurus
---
Another word for speak
verb
phrasal verb
speak for
To serve as an official delegate of:

represent, stand for.

See

substitute