Another word for sign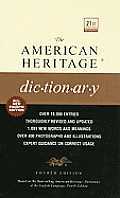 sign
symbol
emblem
badge
mark
1
token
symptom
note
These nouns denote an outward indication of the existence or presence of something not immediately evident.
Sign
is the most general:
"The exile of Gaveston was the sign of the barons' triumph"
(John R. Green).
Symbol
and
emblem
often refer to something associated with and standing for, representing, or identifying something else:
"There was One whose suffering changed an instrument of torture, degradation and shame, into a symbol of glory, honor, and immortal life"
(Harriet Beecher Stowe).
"a bed of sweet-scented lillies, the emblem of France"
(Amy Steedman).
Badge
usually refers to something that is worn as an insignia of membership, is an emblem of achievement, or is a characteristic sign:
a sheriff's badge.
"Sweet mercy is nobility's true badge"
(Shakespeare).
Mark
can refer to a visible trace or impression (
a laundry mark
) or to an indication of a distinctive trait or characteristic:
Intolerance is the mark of a bigot.
Token
usually refers to evidence or proof of something intangible:
sent flowers as a token of her affection.
Symptom
suggests outward evidence of a process or condition, especially an adverse condition:
bad weather that showed no symptoms of improving anytime soon.
Note
applies to the sign of a particular quality or feature:
"the eternal note of sadness"
(Matthew Arnold).
See Also Synonyms at
gesture
.
Search Thesaurus
---
Another word for sign
noun
verb
To affix one's signature to:

autograph, endorse, inscribe, subscribe, undersign.

Idioms:

put one's John Hancock on, set one's hand to.

See

law
phrasal verb
sign on
phrasal verb
sign over
phrasal verb
sign up