Another word for ask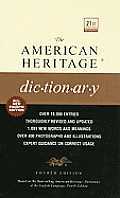 ask
question
inquire
query
interrogate
examine
quiz
These verbs mean to seek information.
Ask
is the most neutral term:
The coach asked me what was wrong.
Question
implies careful and continuous asking:
The prosecutor questioned the witness in great detail.
Inquire
refers to a simple request for information:
The committee will inquire how it can be of help.
Query
usually suggests settling a doubt:
The proofreader queried the spelling of the word.
Interrogate
applies especially to official questioning:
The detectives interrogated the suspects.
Examine
refers particularly to close and detailed questioning to ascertain a person's knowledge or qualifications:
Only lawyers who have been examined and certified by the bar association are admitted to practice.
Quiz
denotes the informal examination of students:
The teacher quizzed the pupils on the state capitals.
Search Thesaurus
---
Another word for ask
verb