Another word for beg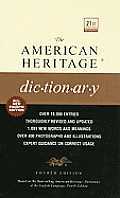 beg
crave
beseech
implore
entreat
importune
These verbs mean to make an earnest request.
Beg
and
crave
mean to ask in a serious and sometimes humble manner, especially for something one cannot claim as a right:
I begged her to forgive me. The attorney craved the court's indulgence.
Beseech
emphasizes earnestness and often implies anxiety:
Be silent, we beseech you.
Implore
intensifies the sense of urgency and anxiety:
The child implored his father not to be angry.
Entreat
pertains to persuasive pleading:
"Ask me no questions, I entreat you"
(Charles Dickens).
Importune
adds the sense of persistent and sometimes irksome pleading:
The foundation was importuned by fundraisers.
See Also Synonyms at
cadge
.
Search Thesaurus
---
Another word for beg
verb