Another word for decide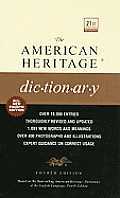 decide
determine
settle
rule
conclude
resolve
These verbs mean to come to a decision.
Decide
is the least specific:
"If two laws conflict with each other, the courts must decide on the operation of each"
(John Marshall).
Determine
often involves somewhat narrower issues:
A jury will determine the verdict.
Settle
stresses finality of decision:
"The lama waved a hand to show that the matter was finally settled in his mind"
(Rudyard Kipling).
Rule
implies that the decision is handed down by someone in authority:
The committee ruled that changes in the curriculum should be implemented.
Conclude
suggests that a decision, opinion, or judgment has been arrived at after careful consideration:
She concluded that the criticism was unjust.
Resolve
stresses the exercise of choice in making a firm decision:
I resolved to lose weight.
Search Thesaurus
---
Another word for decide
verb
To make a decision about (a controversy or dispute, for example) after deliberation, as in a court of law:

adjudge, adjudicate, arbitrate, decree, determine, judge, referee, rule, umpire.

See

decide, law