Another word for secret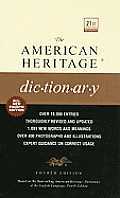 secret
stealthy
covert
clandestine
furtive
surreptitious
underhand
These adjectives mean deliberately hidden from view or knowledge.
Secret
is the most general:
a desk with a secret compartment; secret negotiations.
Stealthy
suggests quiet, cautious deceptiveness intended to escape notice:
heard stealthy footsteps on the stairs.
Covert
describes something that is concealed or disguised:
protested covert actions undertaken by the CIA.
Clandestine
implies stealth and secrecy for the concealment of an often illegal or improper purpose:
clandestine intelligence operations.
Furtive
suggests the slyness, shiftiness, and evasiveness of a thief:
a menacing and furtive look to his eye.
Something
surreptitious
is stealthy, furtive, and often unseemly or unethical:
the surreptitious mobilization of troops preparing for a sneak attack.
Underhand
implies unfairness, deceit, or slyness as well as secrecy:
achieved success by underhand methods.
Search Thesaurus
---
Another word for secret
adjective
Existing or operating in a way so as to ensure complete concealment and confidentiality:

clandestine, cloak-and-dagger, covert, huggermugger, sub rosa, undercover. (Informal) hush-hush.

Idiom:

under wraps.

See

show
noun