Another word for strange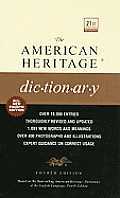 strange
peculiar
odd
queer
quaint
outlandish
singular
eccentric
curious
These adjectives describe what deviates from the usual or customary.
Strange
refers especially to what is unfamiliar, unknown, or inexplicable:
All summer I traveled through strange lands.
Peculiar
particularly describes what is distinct from all others:
Cloves have a peculiar aromatic odor.
Something that is
odd
or
queer
fails to accord with what is ordinary, usual, or expected; both terms can suggest strangeness or peculiarity:
I find it odd that his name is never mentioned.
"Now, my suspicion is that the universe is not only queerer than we suppose, but queerer than we

can

suppose"
(J.B.S. Haldane).
Quaint
refers to pleasing or old-fashioned peculiarity:
"the quaint streets of New Orleans, that most foreign of American cities"
(Winston Churchill).
Outlandish
suggests alien or bizarre strangeness:
The partygoers wore outlandish costumes.
Singular
describes what is unique or unparalleled; the term often suggests a quality that arouses curiosity or wonder:
Such poise is singular in one so young.
Eccentric
refers particularly to what is strange and departs strikingly from the conventional:
His musical compositions were innovative but eccentric.
Curious
suggests strangeness that excites interest:
Americans living abroad often acquire a curious hybrid accent.
See Also Synonyms at
foreign
.
Search Thesaurus
---
Another word for strange
adjective
Deviating from the customary:

bizarre, cranky, curious, eccentric, erratic, freakish, idiosyncratic, odd, outlandish, peculiar, quaint, queer, quirky, singular, unnatural, unusual, weird. (Slang) kooky, screwball. (British Slang) rum, rummy2.

See

usual

Of, from, or characteristic of another place or part of the world:

alien, exotic, foreign. (Archaic) outlandish.

See

native