Another word for curious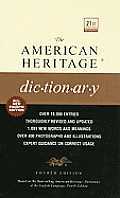 curious
inquisitive
snoopy
nosy
These adjectives apply to persons who show a marked desire for information or knowledge.
Curious
most often implies an avid desire to know or learn, though it can suggest prying:
A curious child is a teacher's delight. A curious neighbor can be a nuisance.
Inquisitive
frequently suggests excessive curiosity and the asking of many questions:
"Remember, no revolvers. The police are, I believe, proverbially inquisitive"
(Lord Dunsany).
Snoopy
suggests underhanded prying:
The snoopy hotel detective spied on guests in the lobby.
Nosy
implies impertinent curiosity likened to that of an animal using its nose to examine or probe:
My nosy colleague went through my mail.
See Also Synonyms at
strange
.
Search Thesaurus
---
Another word for curious
adjective