Another word for native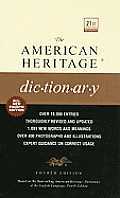 native
indigenous
endemic
autochthonous
aboriginal
These adjectives mean of, belonging to, or connected with a specific place or country by virtue of birth or origin.
Native
implies birth or origin in the specified place:
a native New Yorker; the native North American sugar maple.
Indigenous
specifies that something or someone is native rather than coming or being brought in from elsewhere:
an indigenous crop; the Ainu, a people indigenous to the northernmost islands of Japan.
Something
endemic
is prevalent in or peculiar to a particular locality or people:
endemic disease.
Autochthonous
applies to what is native and unchanged by outside sources:
autochthonous folk melodies.
Aboriginal
describes what has existed from the beginning; it is often applied to the earliest known inhabitants of a place:
the aboriginal population; aboriginal nature.
See Also Synonyms at
crude
.
Search Thesaurus
---
Another word for native
adjective