Another word for confirm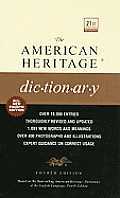 confirm
corroborate
substantiate
authenticate
validate
verify
These verbs mean to affirm the truth, accuracy, or genuineness of something.
Confirm
implies removal of all doubt:
"We must never make experiments to confirm our ideas, but simply to control them"
(Claude Bernard).
Corroborate
refers to supporting something by means of strengthening evidence:
The witness is expected to corroborate the plaintiff's testimony.
To
substantiate
is to establish by presenting substantial or tangible evidence:
"one of the most fully substantiated of historical facts"
(James Harvey Robinson).
Authenticate
implies the establishment of genuineness of something by the testimony of an expert:
Never purchase an antique before it has been authenticated.
Validate
refers to establishing the validity of something, such as a theory, claim, or judgment:
The divorce validated my parents' original objection to the marriage.
Verify
implies proving by comparison with an original or with established fact:
The bank refused to cash the check until the signature was verified.
Search Thesaurus
---
Another word for confirm
verb