Another word for opposite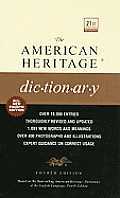 opposite
contrary
antithetical
contradictory
These adjectives mean marked by a natural or innate and irreconcilable opposition. Two things that are altogether different are
opposite:
Antonyms are words of opposite meaning.
"It is said that opposite characters make a union happiest"
(Charles Reade).
Contrary
stresses extreme divergence:
Democrats and Republicans often hold contrary opinions.
Antithetical
emphasizes diametrical opposition:
engaged in practices entirely antithetical to their professed beliefs.
Contradictory
implies denial or inconsistency:
"contradictory attributes of unjust justice and loving vindictiveness"
(John Morley).
Search Thesaurus
---
Another word for opposite
adjective
Diametrically opposed:

antipodal, antipodean, antithetical, antonymic, antonymous, contradictory, contrary, converse2, counter, diametric, diametrical, opposing, polar, reverse.

See

support
noun
That which is diametrically opposed to another:

antipode, antipodes, antithesis, antonym, contrary, converse2, counter, reverse. (Logic) contradictory, contrapositive.

See

support