Another word for likeness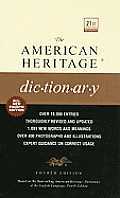 likeness
similarity
similitude
resemblance
analogy
affinity
These nouns denote agreement or conformity.
Likeness
implies close agreement:
It was your uncanny likeness to my brother that made me stare at you.
Similarity
and
similitude
suggest agreement only in some respects or to some degree:
They were drawn to each other by similarity of interests.
"A striking similitude between the brother and sister now first arrested my attention"
(Edgar Allan Poe).
Resemblance
refers to similarity in external or superficial details:
"The child . . . bore a remarkable resemblance to her grandfather"
(Lytton Strachey).
Analogy
is similarity, as of properties or functions, between things that are otherwise not comparable:
The operation of a computer presents an interesting analogy to the working of the human brain.
Affinity
is likeness deriving from kinship or from the possession of shared properties or sympathies:
Being an orphan, she felt an affinity with other parentless children.
Search Thesaurus
---
Another word for likeness
noun
The quality or state of being alike:

affinity, alikeness, analogy, comparison, correspondence, parallelism, resemblance, similarity, similitude, uniformity, uniformness.

See

same

Something closely resembling another:

carbon copy, copy, duplicate, facsimile, image, reduplication, replica, replication, reproduction, simulacrum. (Archaic) simulacre. (Law) counterpart.

See

same