Another word for lift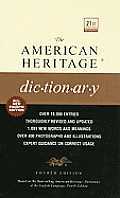 lift
raise
elevate
hoist
heave
boost
These verbs mean to move something from a lower to a higher level or position.
Lift
sometimes stresses the expenditure of effort:
a trunk too heavy to lift.
Raise
often implies movement to an approximately vertical position:
raised my hand so I could ask a question.
Elevate
is sometimes synonymous with the preceding terms (
elevated his sprained ankle
), but it more often suggests exalting, ennobling, or raising morally or intellectually:
"A generous and elevated mind is distinguished by nothing more certainly than an eminent degree of curiosity"
(Samuel Johnson).
Hoist
is applied principally to the lifting of heavy objects, often by mechanical means:
hoist a sunken ship.
To
heave
is to lift or raise with great effort or force:
heaved the pack onto his back.
Boost
suggests upward movement effected by or as if by pushing from below:
boosted the child into the saddle.
See Also Synonyms at
steal
.
Search Thesaurus
---
Another word for lift
verb
noun
High spirits:

animation, elatedness, elation, euphoria, exaltation, exhilaration, inspiration, uplift.

See

happy