Another word for steal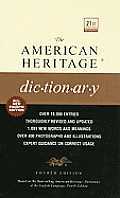 steal
purloin
filch
snitch
pilfer
cop
2
hook
swipe
lift
pinch
These verbs mean to take another's property wrongfully, often surreptitiously.
Steal
is the most general:
stole a car; steals research from colleagues.
To
purloin
is to make off with something, often in a breach of trust:
purloined the key to his cousin's safe-deposit box.
Filch
and
snitch
often suggest that what is stolen is of little value, while
pilfer
sometimes connotes theft of or in small quantities:
filched towels from the hotel; snitch a cookie; pilfered fruit from the farmer.
Cop, hook,
and
swipe
frequently connote quick, furtive snatching or seizing:
copped a necklace from the counter; planning to hook a fur coat; swiped a magazine from the rack.
To
lift
is to take something surreptitiously and keep it for oneself:
a pickpocket who lifts wallets on the subway.
Pinch
suggests stealing something by or as if by picking it up between the thumb and the fingers:
pinched a dollar from his mother's purse.
Search Thesaurus
---
Another word for steal
verb
To take (another's property) without permission:

filch, pilfer, purloin, snatch, thieve. (Informal) lift, swipe. (Slang) cop, heist, hook, nip1, pinch, rip off, snitch.

Idiom:

make (

or

walk) off with.

See

crimes, give
noun
The crime of taking someone else's property without consent:

larceny, pilferage, theft, thievery. (Slang) rip-off.

See

crimes
(Slang)

Something offered or bought at a low price:

bargain. (Informal) buy, deal.

See

money, transactions