Another word for scatter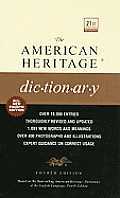 scatter
disperse
dissipate
dispel
These verbs mean to cause a mass or aggregate to separate and go in different directions.
Scatter
refers to loose or haphazard distribution of components:
"the scattered driftwood, bleached and dry"
(Celia Laighton Thaxter).
Disperse
implies the complete breaking up of the mass or aggregate:
"only a few industrious Scots perhaps, who indeed are dispersed over the face of the whole earth"
(George Chapman).
Dissipate
suggests a reduction to nothing:
"The main of life is composed … of meteorous pleasures which dance before us and are dissipated"
(Samuel Johnson).
Dispel
suggests driving away or off by or as if by scattering:
"But he … with high words … gently raised/Their fainting courage, and dispelled their fears"
(John Milton).
Search Thesaurus
---
Another word for scatter
verb
To extend over a wide area:

circulate, diffuse, disperse, disseminate, distribute, radiate, spread, strew.

See

move, wide