Another word for gather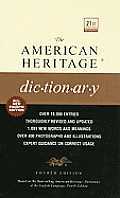 gather
collect
1
assemble
congregate
accumulate
amass
These verbs mean to bring or come together in a group or aggregate.
Gather
is the most widely applicable:
I gathered sticks for the fire. Clouds gathered in the evening sky.
Collect
frequently refers to the careful selection of like or related things that become part of an organized whole:
She collects stamps as a hobby. Tears collected in his eyes.
Assemble
implies a definite and usually close relationship. With respect to persons, the term suggests convening out of common interest or purpose:
Assembling an able staff was more difficult than expected. The reporters assembled for the press conference.
With respect to things,
assemble
implies gathering and fitting together components:
The curator is assembling an interesting exhibit of Stone Age artifacts.
Congregate
refers chiefly to the coming together of a large number of persons or animals:
The students congregated after class to compare notes.
Accumulate
applies to the increase of like or related things over an extended period:
They accumulated enough capital to invest. Old newspapers accumulated in the basement.
Amass
refers to the collection or accumulation of things, often valuable things, to form an imposing quantity:
Their families had amassed great fortunes. Rocks had amassed at the bottom of the glacier.
See Also Synonyms at
reap
.
Search Thesaurus
---
Another word for gather
verb