Another word for distribute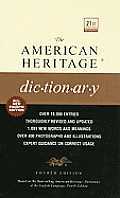 distribute
divide
dispense
dole
1
deal
1
ration
These verbs mean to give out in portions or shares.
Distribute
is the least specific:
The government distributed land to settlers.
Divide
implies giving out portions, often equal, on the basis of a plan or purpose:
The estate will be divided among the heirs.
Dispense
stresses the careful determination of portions, often according to measurement or weight:
The pharmacist dispensed the medication.
Dole,
often followed by
out,
implies careful, usually sparing measurement of portions. It can refer to the distribution of charity:
The city doled out surplus milk to the needy.
It can also suggest lack of generosity:
The professor doled out meager praise to the students.
Deal
implies orderly, equitable distribution, often piece by piece:
I dealt five cards to each player.
Ration
refers to equitable division in limited portions of scarce, often necessary, items:
The government rationed fuel during the war.
Search Thesaurus
---
Another word for distribute
verb