Another word for improve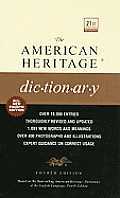 improve
better
1
help
ameliorate
These verbs mean to advance to a more desirable, valuable, or excellent state.
Improve
and
better,
the most general terms, are often interchangeable:
You can improve

(or

better

)

your mind through study; I got a haircut to improve

(or

better

)

my appearance.
Help
usually implies limited relief or change:
Gargling helps a sore throat.
To
ameliorate
is to improve circumstances that demand change:
Volunteers were able to ameliorate conditions in the refugee camp.
Search Thesaurus
---
Another word for improve
verb
To advance to a more desirable state:

ameliorate, amend, better1, help, meliorate, upgrade.

See

help

To regain one's health:

come around (or round), convalesce, gain, mend, perk up, rally, recover, recuperate.

See

health