Another word for recover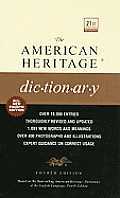 recover
regain
recoup
retrieve
These verbs mean to get back something lost or taken away.
Recover
is the least specific:
The police recovered the stolen car.
"In a few days Mr. Barnstaple had recovered strength of body and mind"
(H.G. Wells).
Regain
suggests success in recovering something that has been taken from one:
"hopeful to regain/Thy Love"
(John Milton). To
recoup
is to get back the equivalent of something lost:
earned enough profit to recoup her expenses.
Retrieve
pertains to the effortful recovery of something (
retrieved the ball
) or to the making good of something gone awry:
"By a brilliant coup he has retrieved . . . a rather serious loss"
(Samuel Butler).
Search Thesaurus
---
Another word for recover
verb
To regain one's health:

come around (or round), convalesce, gain, improve, mend, perk up, rally, recuperate.

See

health