Another word for living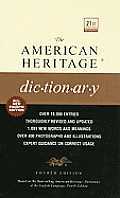 living
alive
live
2
animate
animated
vital
These adjectives mean possessed of or exhibiting life.
Living, alive,
and
live
refer principally to organisms that are not dead:
living plants; the happiest person alive; a live canary.
Animate
applies to living animal as distinct from living plant life:
Something animate was moving inside the box.
Animated
suggests renewed life, vigor, or spirit:
The argument became very animated.
Vital
refers to what is characteristic of or necessary to the continuation of life:
You must eat to maintain vital energy.
Search Thesaurus
---
Another word for living
adjective
noun
The means needed to support life:

alimentation, alimony, bread, bread and butter, keep, livelihood, maintenance, subsistence, support, sustenance, upkeep.

See

money