Another word for base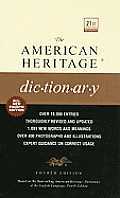 base
1
basis
foundation
ground
1
groundwork
These nouns all pertain to what underlies and supports.
Base
is applied chiefly to material objects:
the wide base of the pyramid.
Basis
is used in a nonphysical sense:
"Healthy scepticism is the basis of all accurate observation"
(Arthur Conan Doyle).
Foundation
often stresses firmness of support for something of relative magnitude:
"Our flagrant disregard for the law attacks the foundation of this society"
(Peter D. Relic).
Ground
is used figuratively in the plural to mean a justifiable reason:
grounds for divorce.
Groundwork
usually has the sense of a necessary preliminary:
"It

[the Universal Declaration of Human Rights]

has laid the groundwork for the world's war crimes tribunals"
(Hillary Rodham Clinton).
Search Thesaurus
---
Another word for base
adjective
Having or proceeding from low moral standards:

ignoble, low, low-down, mean2, sordid, squalid, vile.

See

right

Of decidedly inferior quality:

cheap, lousy, miserable, paltry, poor, rotten, shoddy, sleazy, trashy. (Informal) cheesy. (Slang) crummy, schlocky.

See

good
noun
verb