Another word for complete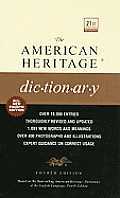 complete
close
end
finish
conclude
terminate
These verbs mean to bring or come to a natural or proper stopping point.
Complete
and
finish
suggest the final stage in an undertaking:
"Nothing worth doing is completed in our lifetime"
(Reinhold Niebuhr).
"Give us the tools, and we will finish the job"
(Winston S. Churchill).
Close
applies to the ending of something ongoing or continuing:
The band closed the concert with an encore.
End
emphasizes finality:
We ended the meal with fruit and cheese.
Conclude
is more formal than
complete
and
close:
The author concluded the article by restating the major points.
Terminate
suggests reaching an established limit:
The playing of the national anthem terminated the station's broadcast for the night.
It also indicates the dissolution of a formal arrangement:
The firm terminated my contract yesterday.
Search Thesaurus
---
Another word for complete
adjective
verb
To bring or come to a natural or proper end:

close, conclude, consummate, end, finish, terminate, wind up, wrap up.

See

start

To supply what is lacking:

complement, fill in (or out), round (off

or

out), supplement.

See

agree, part