Another word for attribute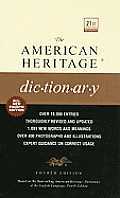 attribute
ascribe
impute
credit
assign
refer
These verbs mean to consider as resulting from or belonging to a person or thing.
Attribute
and
ascribe,
often interchangeable, have the widest application:
The historian discovered a new symphony attributed to Mozart. The museum displayed an invention ascribed to the 15th century.
Impute
is often used in laying guilt or fault to another:
"We usually

ascribe

good; but

impute

evil"
(Samuel Johnson).
Credit
frequently applies to an accomplishment or virtue:
"Some excellent remarks were made on immortality, but mainly borrowed from and credited to Plato"
(Oliver Wendell Holmes, Sr.)
Assign
and
refer
are often used to classify or categorize:
Program music as a genre is usually assigned to the Romantic period.
"A person thus prepared will be able to refer any particular history he takes up to its proper place in universal history"
(Joseph Priestley).
See Also Synonyms at
quality
.
Search Thesaurus
---
Another word for attribute
verb
noun
A distinctive element:

character, characteristic, feature, mark, peculiarity, property, quality, savor, trait.

See

be

An object associated with and serving to identify something else:

emblem, symbol.

See

substitute