Another word for appendage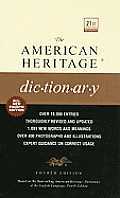 appendage
appurtenance
adjunct
accessory
attachment
These nouns denote subordinate elements added to another entity. An
appendage
supplements without being essential:
" … and the complete absence of appendages at the stern decreases hull resistance"
(R.J.L. Dicker). An
appurtenance
belongs naturally as a subsidiary attribute, part, or member:
"an internationally known first-class hotel … equipped with such appurtenances as computers, word processors, copiers and telex"
(Oscar Millard). An
adjunct
is added as an auxiliary but is often self-sustaining:
"Intelligence analysts … believe that of all the countries of the Middle East, none use terrorism more effectively as an adjunct to diplomacy …"
(Elaine Sciolino). An
accessory
is usually nonessential but desirable:
Our new car has such accessories as air conditioning and a sunroof.
An
attachment
adds a function to the thing to which it is connected:
The food processor has an attachment for kneading dough.
Search Thesaurus
---
Another word for appendage
noun
A subordinate element added to another entity:

accessory, adjunct, appurtenance, attachment, supplement.

See

increase