Another word for abstinence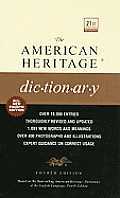 abstinence
self-denial
temperance
sobriety
continence
These nouns refer to restraint of one's appetites or desires.
Abstinence
implies the willful avoidance of pleasures, especially of food and drink, thought to be harmful or self-indulgent:
"I vainly reminded him of his protracted abstinence from food"
(Emily Brontë).
Self-denial
suggests resisting one's own desires for the achievement of a higher goal:
I practiced self-denial to provide for my family's needs.
Temperance
refers to moderation and self-restraint and
sobriety
to gravity in bearing, manner, or treatment; both nouns denote moderation in or abstinence from the consumption of alcoholic liquor:
Teetotalers preach temperance for everyone.
"those moments which would come between the subsidence of actual sobriety and the commencement of intoxication"
(Anthony Trollope).
Continence
specifically refers to abstention from sexual activity:
The nun took a vow of continence.
Search Thesaurus
---
Another word for abstinence
noun
The practice of refraining from use of alcoholic liquors:

dryness, soberness, sobriety, teetotalism, temperance.

See

drugs, restraint, used