Another word for trust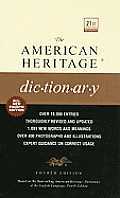 trust
faith
confidence
reliance
dependence
These nouns denote a feeling of certainty that a person or thing will not fail.
Trust
implies depth and assurance of feeling that is often based on inconclusive evidence:
The mayor vowed to justify the trust the electorate had placed in him.
Faith
connotes unquestioning, often emotionally charged belief:
"Often enough our faith beforehand in an uncertified result is the only thing that makes the result come true"
(William James).
Confidence,
frequently implies stronger grounds for assurance:
"Confidence is a plant of slow growth in an aged bosom: youth is the season of credulity"
(William Pitt).
Reliance
connotes a confident and trustful commitment to another:
"What reliance could they place on the protection of a prince so recently their enemy?"
(William Hickling Prescott).
Dependence
suggests reliance on another to whom one is often subordinate:
"When I had once called him in, I could not subsist without Dependence on him"
(Richard Steele).
See Also Synonyms at
care
,
rely
.
Search Thesaurus
---
Another word for trust
noun
Absolute certainty in the trustworthiness of another:

belief, confidence, dependence, faith, reliance.

See

belief

The function of watching, guarding, or overseeing:

care, charge, custody, guardianship, keeping, superintendence, supervision.

See

care for
verb