Another word for moment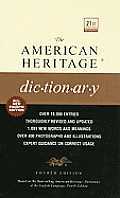 moment
instant
minute
1
second
1
jiffy
flash
These nouns denote a brief interval of time. A
moment
is an indeterminately short but significant period:
I'll be with you in a moment.
Instant
is a period of time almost too brief to detect; it implies haste:
He hesitated for just an instant.
Minute
is often interchangable with
moment
and
second
with
instant:
The alarm will ring any minute. I'll be back in a second.
Jiffy
and
flash
usually combine with
in a; in a jiffy
means in a short space of time, while
in a flash
suggests the almost imperceptible duration of a flash of light:
"He was on his stool in a jiffy, driving away with his pen"
(Charles Dickens).
She finished the job in a flash.
See Also Synonyms at
importance
.
Search Thesaurus
---
Another word for moment
noun
A very brief time:

crack, flash, instant, minute1, second1, trice, twinkle, twinkling, wink. (Informal) jiff, jiffy. (Chiefly British) tick.

See

big, time

The quality or state of being important:

concern, concernment, consequence, import, importance, significance, significancy, weight, weightiness.

See

important