Another word for importance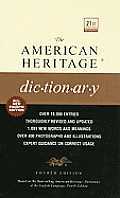 importance
consequence
moment
significance
import
weight
These nouns refer to the state or quality of being significant, influential, or worthy of note or esteem.
Importance
is the most general term:
the importance of a proper diet.
Consequence
is especially applicable to persons or things of notable rank or position (
scholars of consequence
) and to what is important because of its possible outcome, result, or effect (
tax laws of consequence to investors
).
Moment
implies importance or consequence that is readily apparent:
making decisions of great moment.
Significance
and
import
refer to the quality of something, often not obvious, that gives it special meaning or value:
an event of real significance; works of great social import.
Weight
suggests a personal evaluation or judgment of importance:
"The popular faction at Rome . . . was led by men of weight"
(J.A. Froude).
Search Thesaurus
---
Another word for importance
noun
The quality or state of being important:

concern, concernment, consequence, import, moment, significance, significancy, weight, weightiness.

See

important