Another word for lethargy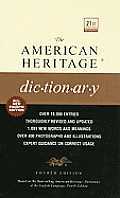 lethargy
lassitude
torpor
torpidity
stupor
languor
These nouns refer to a deficiency in mental and physical alertness and activity.
Lethargy
is a state of sluggishness, drowsy dullness or apathy:
The war roused the nation from its lethargy.
Lassitude
implies weariness or diminished energy such as might result from physical or mental strain:
"His anger had evaporated; he felt nothing but utter lassitude"
(John Galsworthy).
Torpor
and
torpidity
suggest the suspension of activity characteristic of an animal in hibernation:
"My calmness was the torpor of despair"
(Charles Brockden Brown).
Nothing could dispel the torpidity of the indifferent audience.
Stupor
is often produced by the effects of alcohol or narcotics; it suggests a benumbed or dazed state of mind:
"The huge height of the buildings . . . the hubbub and endless stir . . . struck me into a kind of stupor of surprise"
(Robert Louis Stevenson).
Languor
is the indolence typical of one who is satiated by a life of luxury or pleasure:
After the banquet, I was overcome by languor.
Search Thesaurus
---
Another word for lethargy
noun
A deficiency in mental and physical alertness and activity:

dullness, hebetude, languidness, languor, lassitude, leadenness, listlessness, sluggishness, stupor, torpidity, torpor.

See

action

Lack of emotion or interest:

apathy, disinterest, impassivity, incuriosity, incuriousness, indifference, insensibility, insensibleness, lassitude, listlessness, phlegm, stolidity, stolidness, unconcern, uninterest, unresponsiveness.

See

feelings