Another word for swing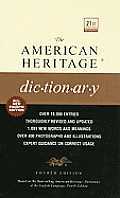 swing
oscillate
sway
rock
2
vibrate
fluctuate
undulate
waver
These verbs mean to move back and forth, up and down, or to and fro:
Swing
usually applies to arclike movement of something attached at one extremity and free at the other:
The ship's lanterns swung violently in the raging storm.
Oscillate
literally refers to a steady back-and-forth motion, as that of a pendulum; figuratively, it denotes vacillation, as between conflicting purposes:
"a king … oscillating between fear of Rome and desire of independence"
(Walter Besant).
Sway
suggests the movement of something unsteady, light, or flexible:
"thousands of the little yellow blossoms all swaying to the light wind"
(W.H. Hudson). To
rock
is to swing gently or rhythmically or sway or tilt violently:
"The ruins of the ancient church seemed actually to rock and threaten to fall"
(Sir Walter Scott).
Vibrate
implies quick periodic oscillations; it can also suggest trembling, pulsating, or quivering:
"Music, when soft voices die,/Vibrates in the memory"
(Percy Bysshe Shelley).
Fluctuate
implies fairly constant alternating change:
"Prices fluctuated violently from the irregularity of the crops"
(Lesley B. Simpson).
Undulate
refers to smooth wavelike movement:
"gleaming seaweed that curls and undulates with the tide"
(Willa Cather).
Waver
suggests unsteady, uncertain movement:
A police officer stopped the driver who was wavering from lane to lane.
Search Thesaurus
---
Another word for swing
verb
noun
An area within which something or someone exists, acts, or has influence or power:

ambit, compass, extension, extent, orbit, purview, range, reach, realm, scope, sphere, sweep.

See

territory