Another word for offer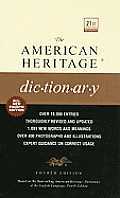 offer
proffer
tender
2
present
2
These verbs mean to put before another for acceptance or rejection.
Offer
is the basic general term in this group:
offered us some tea; a store that offered sizable discounts.
Proffer
implies voluntary action motivated especially by courtesy or generosity:
"Mr. van der Luyden . . . proffered to Newland low-voiced congratulations"
(Edith Wharton). To
tender
is to offer formally:
tendered her respects; tendered my resignation.
Present
suggests formality and often a measure of ceremony:
"A footman entered, and presented . . . some mail on a silver tray"
(Winston Churchill).
Search Thesaurus
---
Another word for offer
verb
To put before another for acceptance:

extend, present2, proffer, tender2, volunteer.

Idioms:

come forward with, lay at someone's feet, lay before.

See

offer

To state, as an idea, for consideration:

advance, pose, propose, propound, put forward, set forth, submit, suggest.

See

offer

To make (something) readily available:

afford, extend, provide.

Idiom:

place (

or

put) at one's disposal.

See

offer
noun