Another word for weak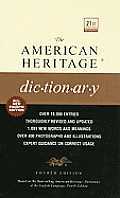 weak
feeble
frail
1
fragile
infirm
decrepit
debilitated
These adjectives mean lacking or showing a lack of strength.
Weak
is the most widely applicable:
"These poor wretches … were so weak they could hardly sit to their oars"
(Daniel Defoe).
Feeble
suggests pathetic or grievous physical or mental weakness or hopeless inadequacy:
a feeble intellect; a feeble effort.
Frail
implies delicacy and inability to endure or withstand:
"an aged thrush, frail, gaunt, and small"
(Thomas Hardy.) What is
fragile
is easily broken, damaged, or destroyed:
a fragile, expensive vase; a fragile state of mind after the accident.
Infirm
implies enfeeblement:
"a poor, infirm, weak, and despis'd old man"
(Shakespeare).
Decrepit
describes what is weakened, worn out, or broken down by hard use or the passage of time:
a decrepit building slated for demolition.
Debilitated
suggests a gradual impairment of energy or strength:
a debilitated constitution further weakened by overwork.
Search Thesaurus
---
Another word for weak
adjective