Another word for young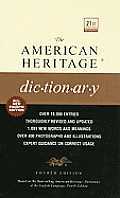 young
youthful
adolescent
immature
juvenile
puerile
green
These adjectives mean of, relating to, characteristic of, or being in an early period of growth or development.
Young
is the most general of the terms:
a young child.
Youthful
suggests characteristics, such as enthusiasm, freshness, or energy, that are associated with youth:
youthful ardor.
Adolescent
specifically implies the characteristics of those in the period between childhood and maturity:
adolescent insecurity.
Immature
applies to what is not yet fully developed; it sometimes suggests that someone falls short of an expected level of maturity:
an emotionally immature adult.
Juvenile
connotes immaturity, often childishness:
the juvenile pranks of the conventioneers.
Puerile
is used derogatorily to suggest silliness, foolishness, or infantilism:
a puerile joke.
Green
implies lack of training or experience and sometimes callowness:
green recruits who couldn't deal with the emergency.
Search Thesaurus
---
Another word for young
adjective
noun