Another word for female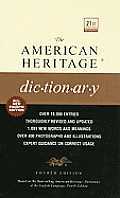 female
feminine
womanlike
womanly
womanish
effeminate
ladylike
These adjectives mean of or characteristic of women.
Female
categorizes any living thing by gender or sex:
the female population; a female kitten; a female plant.
Feminine
refers to what is considered characteristic of women:
feminine intuition.
Womanlike
applies to qualities of a woman:
womanlike resolve.
Womanly
describes qualities regarded as becoming to a woman:
womanly sympathy.
Womanish
suggests qualities associated with or suggestive of women:
womanish attitudes.
Effeminate
applies to men who exhibit attributes traditionally associated with women:
an effeminate actor.
Ladylike
applies to what is regarded as befitting refined or well-mannered women:
ladylike manners.
Search Thesaurus
---
Another word for female
adjective