Another word for male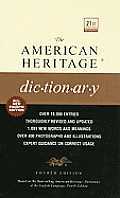 male
masculine
manlike
manly
manful
virile
mannish
These adjectives mean of, relating to, or characteristic of men.
Male
categorizes any living thing by gender or sex:
the male population; a male puppy; a male plant.
Masculine
refers to what is considered characteristic of men:
a masculine voice.
Manlike
applies to qualities of a man (
manlike fortitude
) or resemblance to a human (
manlike apes
).
Manly
describes qualities regarded as becoming to a man:
manly strength.
Manful
suggests bravery and resoluteness:
a manful display of chivalry.
Virile
stresses the vigor, power, or sexual potency of an adult male:
"The virile figure of Theodore Roosevelt swung down the national highway"
(Edward Bok).
Mannish
usually applies to women or their traits, clothing, or actions when they seem masculine:
a mannish suit.
Search Thesaurus
---
Another word for male
adjective