Another word for tear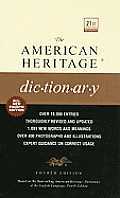 tear
1
rip
1
rend
split
cleave
1
These verbs mean to separate or pull apart by force.
Tear
involves pulling something apart or into pieces:
"She tore the letter in shreds"
(Edith Wharton).
Rip
implies rough or forcible tearing:
Carpenters ripped up the old floorboards.
Rend
usually refers to violent tearing or wrenching apart:
"Come as the winds come, when/Forests are rended"
(Sir Walter Scott). To
split
is to cut or break something into parts or layers, especially along its entire length or along a natural line of division:
"They

[wood stumps]

warmed me twice—once while I was splitting them, and again when they were on the fire"
(Henry David Thoreau).
Cleave
most often refers to splitting with or as if with a sharp instrument:
The butcher cleft the side of beef into smaller portions.
Search Thesaurus
---
Another word for tear
verb
To move swiftly:

bolt, bucket, bustle, dart, dash, festinate, flash, fleet, flit, fly, haste, hasten, hurry, hustle, pelt2, race, rocket, run, rush, sail, scoot, scour2, shoot, speed, sprint, trot, whirl, whisk, whiz, wing, zip, zoom. (Informal) hotfoot, rip. (Slang) barrel, highball. (Chiefly British) nip1.

Idioms:

get a move on, get cracking, go like lightning, go like the wind, hotfoot it, make haste, make time, make tracks, run like the wind, shake a leg, step (

or

jump) on it.

See

move
phrasal verb
tear down
To pull down or break up so that reconstruction is impossible:

demolish, destroy, dismantle, dynamite, knock down, level, pull down, pulverize, raze, wreck. (Aerospace) destruct.

See

help
noun
noun
verb