Another word for shake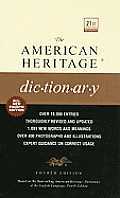 shake
tremble
quake
quiver
1
shiver
1
shudder
These verbs mean to manifest involuntary vibratory movement.
Shake
is the most general:
The floor shook when I walked heavily across the room.
Tremble
implies quick, rather slight movement, as from excitement, weakness, or anger:
The speaker trembled as he denounced his opponents.
Quake
refers to more violent movement, as that caused by shock or upheaval:
I was so scared that my legs began to quake.
Quiver
suggests a slight, rapid, tremulous movement:
"Her lip quivered like that of a child about to cry"
(Booth Tarkington).
Shiver
involves rapid trembling, as of a person experiencing chill:
"as I in hoary winter night stood shivering in the snow"
(Robert Southwell).
Shudder
applies chiefly to convulsive shaking caused by fear, horror, or revulsion:
"She starts like one that spies an adder/ . . . The fear whereof doth make him shake and shudder"
(Shakespeare).
See Also Synonyms at
agitate
,
dismay
.
Search Thesaurus
---
Another word for shake
verb
phrasal verb
shake down
(Slang)

To obtain by coercion or intimidation:

exact, extort, squeeze, wrench, wrest, wring.

See

get
(Slang)

To make a thorough search of:

comb, forage, ransack, rummage, scour2.

Idioms:

beat the bushes, leave no stone unturned, look (

or

search) high and low, look (

or

search) up and down, turn inside out, turn upside down.

See

investigate
(Slang)

To examine the person or personal effects of in order to find something lost or concealed:

frisk, inspect, search.

See

investigate
phrasal verb
shake off
To free from or cast out something objectionable or undesirable:

clear, disburden, disembarrass, disencumber, release, relieve, rid, throw off, unburden. (Slang) shake.

See

keep
noun
A nervous shaking of the body:

quake, quiver, shiver1, shudder, thrill, tic, tremor, twitch.

See

repetition
(Informal)

A shaking of the earth:

earthquake, quake, seism, temblor, tremblor, tremor.

See

move, repetition