Another word for speed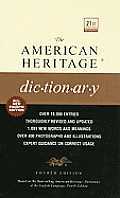 speed
hurry
hasten
quicken
accelerate
precipitate
These verbs mean to proceed or cause to proceed rapidly or more rapidly.
Speed
refers to swift motion or action:
The train sped through the countryside. Postal workers labored overtime to speed delivery of the holiday mail.
Hurry
implies a markedly faster rate than usual, often with concomitant confusion or commotion:
Hurry, or you'll miss the plane! Don't let anyone hurry you into making a decision.
Hasten
suggests urgency and often eager or rash swiftness:
My doctor hastened to reassure me that the tests were negative. His off-color jokes only hastened his dismissal.
Quicken
and especially
accelerate
refer to increase in rate of activity, growth, or progress:
The skater's breathing quickened as he neared the end of his routine. The runner quickened her pace as she drew near the finish line. The economic expansion has continued but is no longer accelerating. Heat greatly accelerates the deterioration of perishable foods.
Precipitate
implies causing something to happen abruptly or prematurely:
Mention of the issue precipitated an angry outburst during the meeting.
See Also Synonyms at
haste
.
Search Thesaurus
---
Another word for speed
noun
Rapidness of movement or activity:

celerity, dispatch, expedition, expeditiousness, fleetness, haste, hurry, hustle, quickness, rapidity, rapidness, speediness, swiftness.

See

fast
verb
To increase the speed of.

Also used with

up

: accelerate, expedite, hasten, hurry, hustle, quicken, step up.

See

fast

To move swiftly:

bolt, bucket, bustle, dart, dash, festinate, flash, fleet, flit, fly, haste, hasten, hurry, hustle, pelt2, race, rocket, run, rush, sail, scoot, scour2, shoot, sprint, tear1, trot, whirl, whisk, whiz, wing, zip, zoom. (Informal) hotfoot, rip. (Slang) barrel, highball. (Chiefly British) nip1.

Idioms:

get a move on, get cracking, go like lightning, go like the wind, hotfoot it, make haste, make time, make tracks, run like the wind, shake a leg, step (

or

jump) on it.

See

move