Another word for boil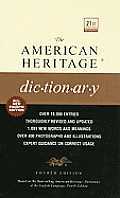 boil
1
simmer
seethe
stew
These verbs mean, both literally and figuratively, to stir up or agitate. To
boil
is to heat a liquid to a temperature at which it bubbles up and gives off vapor:
The water boiled in the kettle.
Figuratively
boil
pertains to intense agitation:
She boiled with resentment.
Simmer
denotes gentle cooking just at or below the boiling point:
Let the stock simmer for a couple of hours.
Figuratively it refers to a state of gentle ferment:
Plans were simmering in his mind.
Seethe
emphasizes in both senses the turbulence of steady boiling:
Water seethed in the cauldron.
"The city had … been seething with discontent"
(John R. Green).
Stew
refers literally to slow boiling and figuratively to a persistent but not violent state of agitation:
As the prunes stewed, I stirred them gently.
"They don't want a man to fret and stew about his work"
(William H. Whyte, Jr.)
Search Thesaurus
---
Another word for boil
verb
phrasal verb
boil away
To pass off as vapor, especially when heated:

evaporate, vaporize, volatilize.

See

solid
phrasal verb
boil down
phrasal verb
boil over
To be or become angry:

anger, blow up, bristle, burn, explode, flare up, foam, fume, rage, seethe. (Informal) steam.

Idioms:

blow a fuse, blow a gasket, blow one's stack (

or

top), breathe fire, fly off the handle, get hot under the collar, hit the ceiling (

or

roof), lose one's temper, see red.

See

feelings