Another word for honor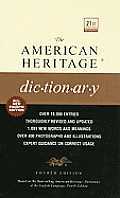 honor
homage
reverence
veneration
deference
These nouns denote admiration, respect, or esteem accorded to another as a right or as due.
Honor
is the most general term:
The hero tried to be worthy of the honor in which he was held.
Homage
is often in the form of a ceremonial tribute that conveys allegiance:
"There is no country in which so absolute a homage is paid to wealth"
(Ralph Waldo Emerson).
Reverence
is a feeling of deep respect and devotion:
"Kill reverence and you've killed the hero in man"
(Ayn Rand).
Veneration
is both the feeling and the reverential expression of respect, love, and awe:
Her veneration for her mentor never wavered.
Deference
is courteous, respectful regard for another that often implies yielding to him or her:
The funeral was arranged with deference to the family of the deceased.
Search Thesaurus
---
Another word for honor
noun
verb