Another word for freedom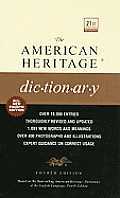 freedom
liberty
license
These nouns refer to the power to act, speak, or think without externally imposed restraints.
Freedom
is the most general term:
"In giving freedom to the slave, we assure freedom to the free"
(Abraham Lincoln).
Liberty
stresses the power of free choice:
"liberty, perfect liberty, to think, feel, do just as one pleases"
(William Hazlitt).
License
sometimes denotes deliberate deviation from normally applicable rules or practices to achieve a desired effect:
poetic license.
Frequently, though, it denotes undue freedom:
"the intolerable license with which the newspapers break . . . the rules of decorum"
(Edmund Burke).
Search Thesaurus
---
Another word for freedom
noun