Another word for choice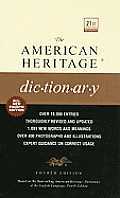 choice
alternative
option
preference
selection
election
These nouns denote the act, power, or right of choosing.
Choice
implies broadly the freedom to choose from a set:
The store offers a wide choice of vegetables. I had no choice in the matter.
Alternative
emphasizes choice between only two possibilities or courses of action:
"An unhappy alternative is before you, Elizabeth᠁ Your mother will never see you again if you do

not

marry Mr. Collins, and I will never see you again if you

do"
(Jane Austen).
Option
often stresses a power or liberty to choose that has been granted:
The legislature outlined several tax options.
Preference
indicates choice based on one's values, bias, or predilections:
We were offered our preference of wines.
Selection
suggests a variety of things or persons to choose from:
The video store had a wide selection of foreign films.
Election
especially emphasizes the use of judgment:
The university recommends the election of courses in literature.
See Also Synonyms at
delicate
.
Search Thesaurus
---
Another word for choice
noun
adjective