Another word for include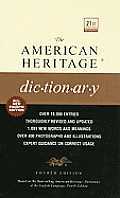 include
comprise
comprehend
embrace
involve
These verbs mean to take in or contain as part of something larger.
Include
often implies an incomplete listing:
"Through the process of amendment, interpretation and court decision I have finally been included in 'We, the people'"
(Barbara C. Jordan).
Comprise
usually implies that all of the components are stated:
The book comprises 15 chapters.
Comprehend
and
embrace
usually refer to the taking in of subordinate elements:
My field of study comprehends several disciplines. This theory embraces many facets of human behavior.
Involve
usually suggests inclusion as a logical consequence or necessary condition:
"Every argument involves some assumptions"
(Brooke F. Westcott).
Search Thesaurus
---
Another word for include
verb