Another word for faithless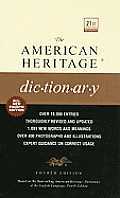 faithless
unfaithful
false
disloyal
traitorous
treacherous
perfidious
These adjectives mean not true to duty or obligation.
Faithless
and
unfaithful
imply failure to adhere to promises, obligations, or allegiances:
was faithless to her ideals; an unfaithful spouse.
False
emphasizes deceitfulness:
"To thine own self be true,/And it must follow, as the night the day,/Thou canst not then be false to any man"
(Shakespeare). One who is
disloyal
betrays an allegiance:
disloyal staff members who exposed the senator's indiscretions.
Traitorous
most commonly refers to disloyalty to a government or nation:
a traitorous double agent.
Treacherous
suggests a propensity for betraying trust or faith:
"She gave the treacherous impulse time to subside"
(Henry James).
Perfidious
suggests vileness of behavior and often deceitfulness:
a perfidious assassin.
Search Thesaurus
---
Another word for faithless
adjective
Not true to duty or obligation:

disloyal, false, false-hearted, perfidious, recreant, traitorous, treacherous, unfaithful, untrue.

See

continue, trust