Another word for responsible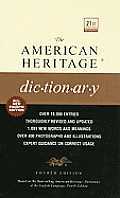 responsible
answerable
liable
accountable
amenable
These adjectives share the meaning obliged to answer, as for one's actions, to an authority that may impose a penalty for failure.
Responsible
often implies the satisfactory performance of duties or the trustworthy care for or disposition of possessions:
"I am responsible for the ship's safety"
(Robert Louis Stevenson).
Answerable
suggests a moral or legal responsibility subject to review by a higher authority:
The court held the parents answerable for their minor child's acts of vandalism.
Liable
may refer to a legal obligation, as to pay damages or to perform jury duty:
Wage earners are liable to income tax.
Accountable
especially emphasizes giving an account of one's discharge of a responsibility:
"The liberal philosophy holds that enduring governments must be accountable to someone beside themselves"
(Walter Lippmann).
Amenable
implies being subject to the control of an authority and therefore the absence of complete autonomy:
"There is no constitutional tribunal to which

[the king]

is amenable"
(Alexander Hamilton).
See Also Synonyms at
reliable
.
Search Thesaurus
---
Another word for responsible
adjective
Legally obligated:

accountable, amenable, answerable, liable.

See

law

Capable of being depended upon:

dependable, reliable, solid, sound2, trustworthy, trusty.

See

trust