Another word for dirty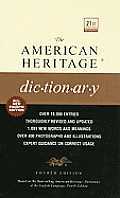 dirty
filthy
foul
squalid
grimy
These adjectives apply to what is unclean, impure, or unkempt.
Dirty
is the most general:
dirty clothes; dirty sidewalks.
Something that is
filthy
is disgustingly dirty:
filthy rags.
Foul
suggests gross offensiveness, particularly to the sense of smell:
a foul stench; a foul pond.
Squalid
suggests dirtiness, wretchedness, and sordidness:
lived in a squalid apartment.
Grimy
describes something ingrained or smudged with dirt or soot:
grimy hands.
Search Thesaurus
---
Another word for dirty
adjective
Covered or stained with or as if with dirt or other impurities:

black, filthy, grimy, grubby, smutty, soiled, unclean, uncleanly.

See

clean

Offensive to accepted standards of decency:

barnyard, bawdy, broad, coarse, Fescennine, filthy, foul, gross, lewd, nasty, obscene, profane, ribald, scatologic, scatological, scurrilous, smutty, vulgar. (Slang) raunchy.

See

decent
verb
To make dirty:

befoul, begrime, besmirch, besoil, black, blacken, defile, smudge, smutch, soil, sully.

See

clean