Another word for decay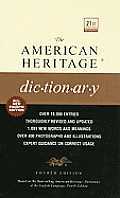 decay
rot
putrefy
spoil
crumble
molder
disintegrate
decompose
These verbs refer to gradual change resulting in destruction or dissolution.
Decay
can denote partial deterioration short of complete destruction:
Brush and floss regularly to prevent teeth from decaying.
Rot
is sometimes synonymous with
decay,
but often, like
putrefy,
stresses offensiveness to the sense of smell:
The food left on the counter began to rot. Arctic cold prevented the prehistoric animal from putrefying.
Spoil
usually refers to the process by which perishable substances become unfit for use or consumption:
Put the fish in the refrigerator before they spoil.
Crumble
implies physical breakdown into small fragments or particles:
The ancient church had crumbled to ruins.
To
molder
is to crumble to dust:
The shawl had moldered away in the trunk.
Disintegrate
refers to complete breakdown into component parts:
The sandstone façade had disintegrated from exposure to the elements.
Decompose,
largely restricted to the breakdown of substances into their chemical components, also connotes rotting and putrefying, both literally and figuratively:
"trivial personalities decomposing in the eternity of print"
(Virginia Woolf).
Search Thesaurus
---
Another word for decay
verb
To become or cause to become rotten or unsound:

break down, decompose, deteriorate, disintegrate, molder, putrefy, rot, spoil, taint, turn.

Idioms:

go bad, go to pot, go to seed.

See

better, thrive
noun
The condition of being decayed:

breakdown, decomposition, deterioration, disintegration, putrefaction, putrescence, putridness, rot, rottenness, spoilage.

See

better, thrive