Another word for ruin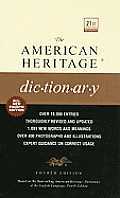 ruin
raze
demolish
destroy
wreck
These verbs mean to injure and deprive something—or, less often, someone—of usefulness, soundness, or value.
Ruin
usually implies irretrievable harm but not necessarily total destruction:
"You will ruin no more lives as you ruined mine"
(Arthur Conan Doyle).
Raze, demolish,
and
destroy
can all imply reduction to ruins or even complete obliteration:
"raze what was left of the city from the surface of the earth"
(John Lothrop Motley).
The prosecutor demolished the opposition's argument.
"I saw the best minds of my generation destroyed by madness"
(Allen Ginsberg). To
wreck
is to ruin in or as if in a violent collision:
"The Boers had just wrecked a British military train"
(Arnold Bennett). When
wreck
is used in referring to the ruination of a person or his or her hopes or reputation, it implies irreparable shattering:
"Coleridge, poet and philosopher wrecked in a mist of opium"
(Matthew Arnold).
Search Thesaurus
---
Another word for ruin
noun
The act of destroying or state of being destroyed:

bane, destruction, devastation, havoc, ruination, undoing, wrack1, wreck, wreckage.

See

help, leftover

Something that causes total loss or severe impairment, as of one's health, fortune, honor, or hopes:

bane, destroyer, destruction, downfall, ruination, undoing, wrecker.

See

help
verb
To cause the complete ruin or wreckage of:

bankrupt, break down, cross up, demolish, destroy, finish, shatter, sink, smash, spoil, torpedo, undo, wash up, wrack2, wreck. (Slang) total.

Idiom:

put the kibosh on.

See

help

To impair severely something such as the spirit, health, or effectiveness of:

break, crush, destroy, overwhelm.

See

help